As our schedules get busier, setting up your home gym like a pro is a fantastic way to make healthy habits stick!  Creating a convenient routine is mandatory for success and a home gym set up doesn't have to be complicated! Let's break it down together.
Step 1: 5 Minutes for Three Questions
Determine what you NEED! Who else wants everything? I dream about a squat rack and a Wayform treadmill but I reel myself in with these three questions:
What makes working out convenient?
What enhances the joy I feel when working out?
How much space do I have?
Step 2: Choose Your Top Five Pieces of Equipment
Once you've got the answers to the above questions, you'll see a path. If the treadmill at your local gym brings you ALL the joy, that investment could be worth it to you. However, if your space doesn't fit a treadmill, you can cross it off the list and dig a little deeper. What is it about the treadmill that you love? Is it the heart-pumping? The simplicity? A jump rope could be the solution!
Step 3: Dedicate the Space
Buying stuff is the easy part! I know too many people that own a TRX or treadmill and never use it. Our intentions are good, for sure, but let's make sure we don't waste our precious dollar dollar bills on things we won't use. Devoting a space in your home is one solution. Reality check, if you have to slide things around or go into a darkbasement…are you more or less likely to do it? Or perhaps the solitude of the basement provides a place that's free from distractions! We all have different needs, yet dedicating a space is important for us all.
I rearranged my living room to be 50% workout space because I love the sunshine and windows. Plus, it's in my view when I'm on the couch watching Master of None! Clear the space of as many distractions as possible and you're set!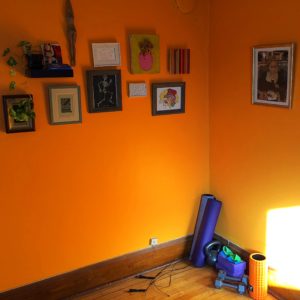 Now that you have an idea of space and your needs, here's a list of my top 5 favorite home gym essentials, in order of importance.
1) Mat A quality workout mat is essential. Anything I'm going to have under my bare feet and in my face takes precedence. The right cushion and stickiness can make or break your workout! I have three mats at home and the Manduka is my favorite due to durability, cushion and grip. While pricier, it's made to last foreverand eco friendly. This mat provides enough stick to make me feel safe in yoga and enough cushion to feel good when I'm on my knees! ($88) Click image to get more details or buy one!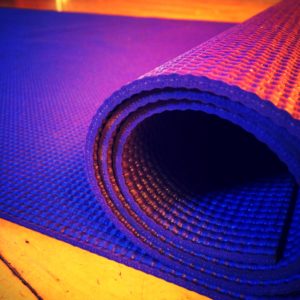 2) Dumbbells – 2 sets – I rarely do a home workout without using my dumbbells! Start with one set of light weights (2 5lbs – $18.99) and one medium ($37). If you're already lifting heavy, go straight for those! Watch for deals on these and pick up at a local store to save SHIPPING!
I like the HEX shape for Renegade Rows, but it's not necessary. Weight baring exercise is essential for building strength! The investment is worth it. Click image to get 'em!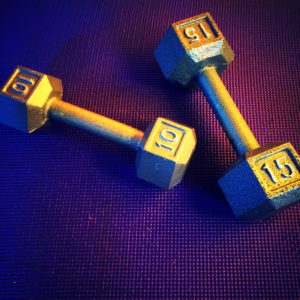 3) Mini Bands (  @ $18 for a set of 4) Mini-Bands are surprising when you get creative! The Mini-Band is my go-to for outdoor workouts and travel workouts. It's light and cheap, making it a no-excuses tool! It can add fire to your squats, your planks and is excellent for glute activation. More on that in the future! Click image to get your own set of mini-bands!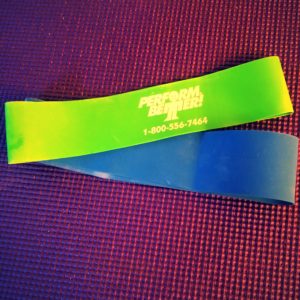 Here's one of my most popular free YouTube workouts, the Total Body Mini-Band Workout: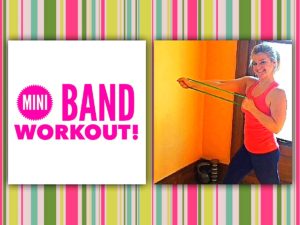 4) Trigger Point Foam Roller – SKIP THE cheap-o foam roller and get this amazing one from the pros. ($39.99) I've had my GRID for 6 years and it's never let me down! It comes with a how-to guide for rolling, plus it's hallow so you can easily pack it in your suitcase! Want a head to to guide to foam rolling, from my living room to yours? Here's my video guide! Click image to purchase one!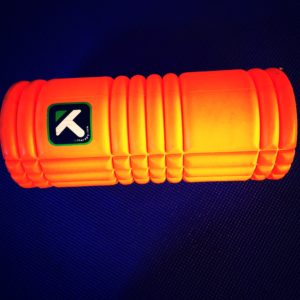 5) Jump Rope – ($8) I have yet to settle on my favorite jump rope so if you have a recommendation, pop it in a comment below! Speedropes are my favorite. I mean, if Rocky is all about jumping rope, why not us? Seriously, the cardio, the agility and mental workout (try backwards) from the jump rope can't be beat for the price.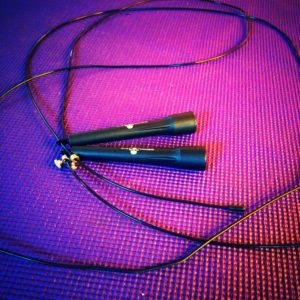 4 FREE BONUS WORKOUT TOOLS YOU PROBABLY ALREADY HAVE:
Guess what?! The next three are likely things you have in your home…for FREE!!
Chair – for Incline and Decline Push-ups, Step-ups, Single Leg Squats, Plank variations and a balance or cardio tool!
Wall – Legs Up the Wall, Pec Stretching, Handstands, Wall Sits
Stairs – Even a small flight repeated over and over will give you easy access to heart-pumping cardio!
Motivational Art – Here's glimpse at my gallery wall where I workout, featuring Think Big by Artery Art.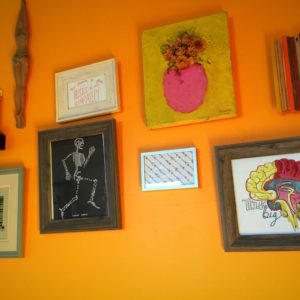 Ready to Level Up? 
When your time comes to level up and invest further, my number one choice is investing in a TRX Suspension Trainer. For about $150 your home workouts will be gifted with hundreds of additional exercises! I use it with all my clients and have one at home, too! Never heard of a TRX? Give this workout a peek!
I wish you lots of fun creating your home gym in a way that best suits your healthy habits.
xoxo,
Katie
P.S. I'm having a hard time leaving this massage ball out; I even give it out as gifts to my clients! Click image to grab this $15 feel-better-fast tool!