90 Day Mindset & Muscle Transformation
What if I told you you could get strong, have abundant energy, love what you see in the mirror AND do it all in 15 minutes a day at home?
That's exactly what happens in this online group coaching program!
💥 We start Monday, October 5th!💥
INDESTRUCTIBLE Edition – October 5th – December 31st, 2020
Update as of 3/15/2020: To keep this program as affordable as I can in these uncertain times, I am reducing the price by $100 (new price already reflected below) and offering NO FEE payment plans. Please message me at katiehunt531@gmail.com with any questions or to set up a payment plan. Love you!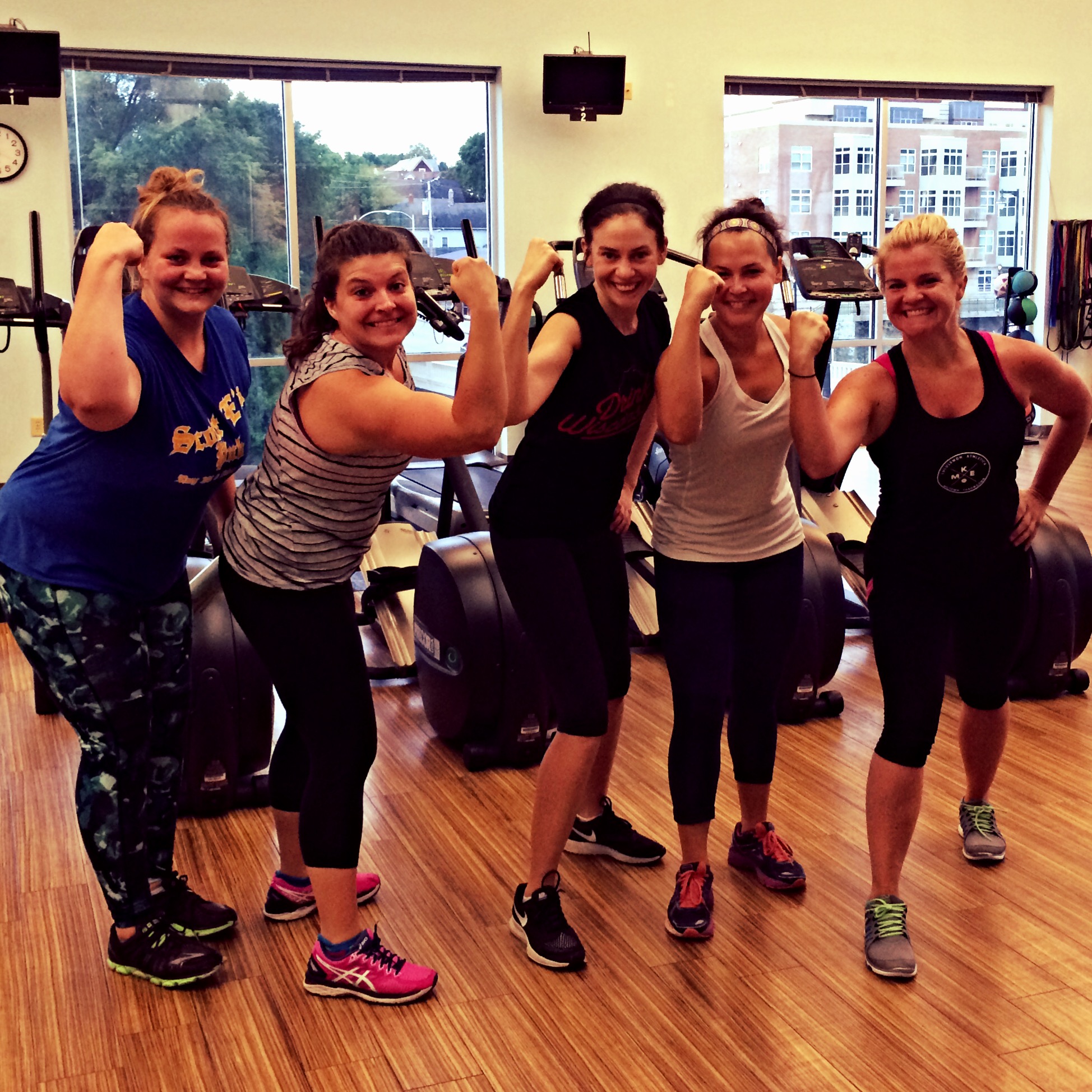 Eeeee! Let the fun begin! Here's what you'll get:
Within 48 hours of registering, you'll be added to our secret facebook group. Your first challenge is already posted!
From October 5th – December 31st 2020, you'll get group coaching delivered directly from me! Includes ACCOUNTABILITY check-ins with me!
Content is delivered via SECRET Facebook Group. This means no one outside the group can see what we post.
You'll have access to the group forever, although it will be archived on 1/1/2021. All this means is we are not able to comment on posts but you can still see all the material!
Daily challenge post delivered Monday through Friday by 5AM CST via SECRET Facebook Group. We take weekends off or use them to catch up. #selfcare
I'm active in the group with you for our M-F Daily Challenges! Expect surprises!
All challenges can be done about 15 minutes and are a blend of workouts for your body and your brain!
Monthly Calendar – a printable guide to track your fitness in the SMARTEST and SAFEST way possible
Exclusive Access to my 40+ Exercise Video Library – 60 second tutorials! 
Three Fitness Performance Tests to track your results (can be done in private)
Access to your incredible ACCOUNTABILITY teammates!
Mindset Monday – you'll be given a new mindset tool bright and early monday morning to use through the week (That's 12 Mindset tools total!)
Workout Wednesday – EXCLUSIVE, follow along, do at home workout posted every Weds. You'll get lifetime access to this exclusive playlist.
Trainer Tips Tuesday: live Q & A support where I'll be answering your questions! (you'll be invited to post questions in advance) This is my favorite part of the program!
THEME thursday – At the beginning of the challenge, I'll gather info on YOUR goals and base our Thursday challenge assignments off this info! Yay! Tailored to you!
FUN FITNESS FRIDAY! We'll finish every week with an alternative way to get fit – something that will make you smile!
Most of all, our group will be your place for HOPE, FUN & INCLUSION as you embark on your 2020 BREAKTHROUGH YEAR! 
Got questions? I've got answers! Click HERE to set up a time to chat!
Would you like to experience the following?
💥JOY when you look in the mirror…
💥A bod that fits into last year's jeans!
💥Energy so endless, you accomplish your entire to-do list regularly…
💥Defined muscles that make daily activities a cinch…
💥More time because your workout SYSTEM is provided for you and can be done from home in about 15 minutes/5 days a week!
💥Trusting your body and feeling so STRONG, you embrace adventure without fear…
💥The peace that comes with taking care of yourself consistently…
💥Diminished stress because you have a guided workout system and team you can access from anywhere, anytime…
💥A complete 90 day plan to safely build your strength and endurance…
💥The type of self love that changes your relationships, behaviors and lifestyle!
If yes, grab a spot FAST! We start MONDAY, October 5th!
Still not sure? Let me tell you why this program exists and WORKS…although it makes me a little nervous to share this part of my past:
To anyone and everyone who has had the pleasure, or is thinking of crossing paths with Katie: Hang on for the ride! Your "new you" will not be disappointed, and it's never too late to jump on this enlightening journey of "a better YOU".  She makes it enjoyable, and keeps it light. No judging, no guilting; just self-acceptance, and you pick and choose the time of day you want to slip in a few minutes of exercise; or when it fits into your busy world. Since I've started Katie's challenges, I've benefited with a boost in energy, positive moral, better spirits, upgraded nutrition, motivation, consistency, mindfulness, ease of movement, strength, flexibility, stamina, less pain, and more living. This is not an ad for weight loss by the way, but that does naturally occur when all of the things above start happening.
Julie McCoy Scurek
Waiting for PayPal...
Validating payment information...
Waiting for PayPal...