Is it time to boost your healthy glow and get radiant all summer long? I agree! Here are five simple ways to do it!
Game Time!
When was the last time you got outside and played a game like when you were a kiddo? I'm talkin' tag, Ghost in The Graveyard (I feel like I'm gonna pee my pants thinking about playing this one!), 4 Square, Red Light Green Light, Flashlight Tag, Kickball, Swing the Highest on the Swingset, Duck Duck Goose or Hide and Go Seek? This is a super fun way to bring summer to life, through movement and more importantly, PLAY. I bet you're smiling just thinking about it! The best part? Mixed ages works awesome – get the whole family involved!
Mindset Training
It's hot as blue blazes out there! I'm NOT a heat girl, I don't have AC and I sweat like there's a faucet over my head on 70 degree days. Overall, the lack of AC works well for me. How?! I'm more likely to enjoy being outside because I'm not going from the frozen tundra of AC to a 100+ Wisconsin summer heat index.
Nevertheless, the heat wears a girl down! It's science. Your body, whether cold or hot is working harder to do regular things. So let's make a deal; if we need to 'cool our jets' (fav line from my Dad!) this summer, we take a time out. During the rest time, we'll commit to use it to set up the REAL foundation of your fitness endeavors – your MINDSET! There's a reason why the #mindsetiseverything has nearly 600,000 tags on instagram! In fact, it's so CRUCIAL to your success, I designed my whole 90 Day Challenge around it.
Here's a sample:
Like this?
Wish you could have a new #mindset challenge every Monday?
Does a fresh mindset challenge every Monday for all of July, August and Sept sound awesome?
Would it help to have someone hold you accountable?
Sounds like you're the perfect fit for my next 90 Day Mindset & Muscle team! Get a spot quick, there's only a few days left to get the early bird BONUSES! Click & start today: https://funseekerfitness.com/90-day-mindset-muscle-transformation/
Pump of Those Party Plans! 
How many parties and outdoor event are you headed to this summer? What about outdoor dining dates? Lots of 'em? Me too! Do a 3 minute brainstorm to see which ones you could add an element of movement to.
For example, got a coffee date? Schedule a coffee walk and talk instead!
Meeting friends for dinner? Add dancing after! (sidenote: will someone please make me a bar where I can dance BEFORE dinner…at like 5? Baby Grandma gotta go to bed at 9!)
Are you doin' a 4th of July BBQ with all the fixin's? Sign up for a workout (in Milwaukee? Get a spot in my lakefront workout here: https://funseekerfitness.com/4th_july_workout/ ) in the AM! You'll glow more than fireworks at the partayyyyy!
Goin to a baseball game? Sign up to bring bags or Twister or a ball to play catch!
Random hang time with the besties? I'll let you include Beer Pong on your list. ?I don't call it funseekerfitness for nothin'!
Hydrate.
I know, I know, it's basic. You've heard it a million times! But, are you doing it? Do you need a dash of creativity to keep getting in half your bodyweight in ounces of water every day? How about jalapeño water? OMG with cucumber ice cubes, it's like a spicy summer dream! I also love a slice of citrus and mint sprigs for an invigorating afternoon drink sensation!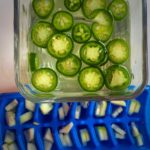 Cloud Meditation
When I was little, I would lay on my back in the grass and look at the clouds. It's amazing what you can see in the shapes! In fact, as an adult, I fell hard in love with a dude who suggested doing this on a date! It's still one of my favorite memories. Now, this is one of my favorite ways to meditate. I just find a comfy spot to stare up at the sky and watch the clouds pass over me. Extra credit if it rains all over you and you don't bat an eyelash.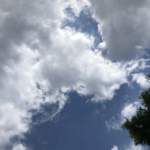 SPONTANEOUS WORKOUTS!
I can count, I promise, I just thought your superhero self deserves a BONUS for reading all this! One of my most popular Instagram (Instagram @funseekerfitness / Facebook @SeeKatieHunt ) #tooloftheweek series is the Spontaneous Workout series! It's so popular, I'm already prepping part 2! People are REALLY DOING these and it's causing mood boosts across the world! ( I have friends in Spain & Australia, ok?! It counts!) Check out & save & like this 5 minute video showing eight spontaneous workout ideas!
Shout out in a comment which of these you'll add to your summer of fun!
xo, Katie
P.S. Need something instant? When in doubt, add bronzer. I love Bobbi Brown Shimmer Bricks!