Virtual Personal Training
Would you like personalized workouts with a trainer without having to leave your house?!
Think of all the time you'll save eliminating travel to the gym!
Would you also like to get strong from the comfort of home?
Or how about the convenience of being able to pop open your laptop from anywhere to get your workout in?
My clients love online training – it's the most efficient system to get RESULTS and have more time to LIVE your life!
One spot available for Summer 2022!
Send me a message at katie@funseekerfitness.com and we'll decide together if we're a match to meet your goals!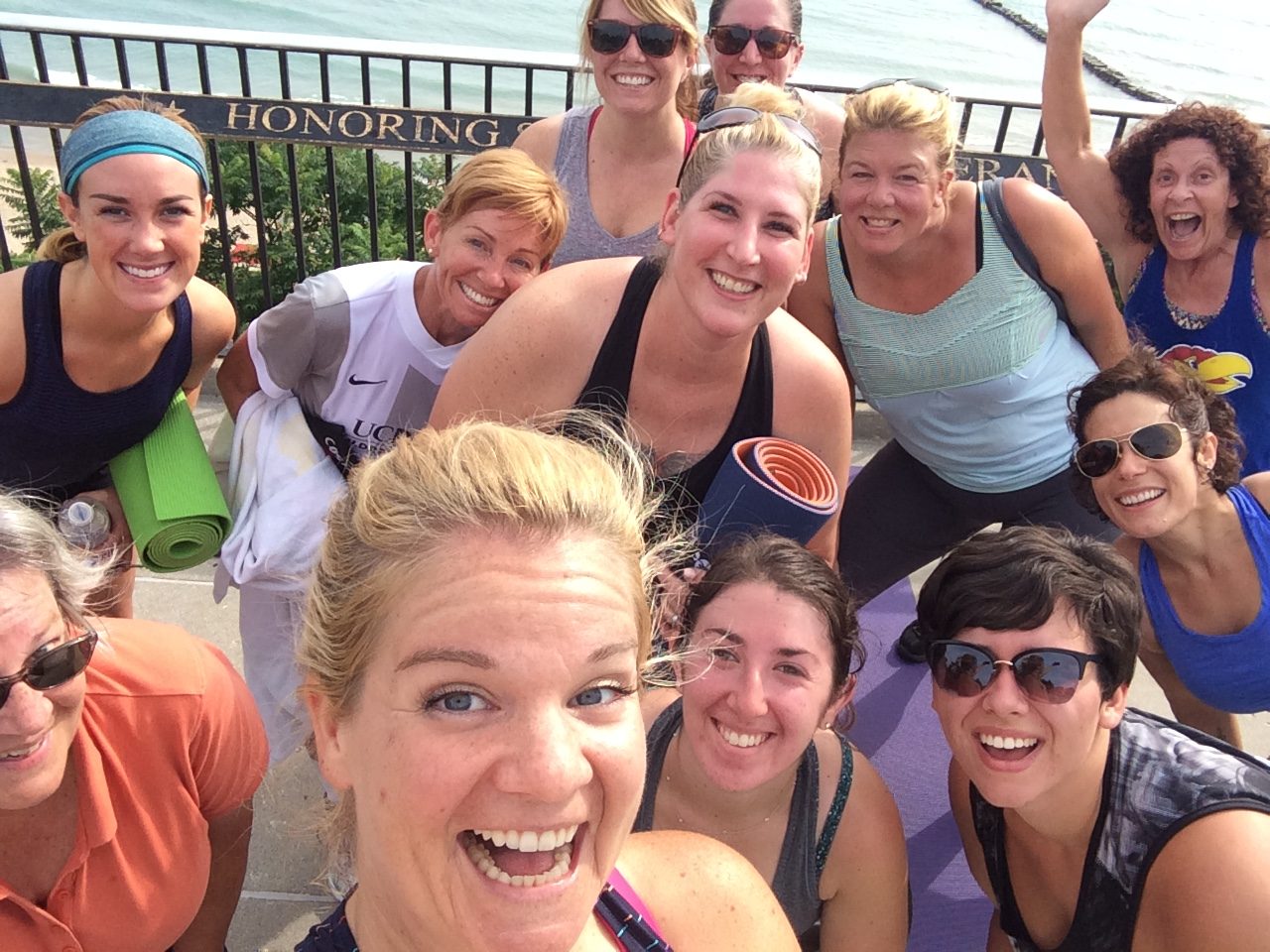 In-Person Personal Training
Do you love going to the gym and meeting face to face? I offer one-on-one, partner and small group training at The Gym in Riverwest – 3473 N Booth Street, Milwaukee WI 53212
Send me a message at katie@funseekerfitness.com and we'll decide together if we're a match to meet your goals!
My name is Lorie & I'm 62. Here is why having a Personal Trainer has improved my life!
First, this is a testimonial for my Personal Trainer, Katie Hunt.
It will be full of praise and peppered with observations on how my life has changed since I began to spend two hours each week exercising under Katie's supervision and with her encouragement.
Expect enthusiasm!
Second, this is my love-letter to all women over 60 who are faced with all the challenges that number delivers!
The OLD me: Facing double knee replacement, injury to my left arm that seemed to never heal, seriously over the acceptable weight for my height ( just a medical fact!) Unable to rise with grace from any seat, and having an impossible time finding the will and courage to start a health-overhaul.
62 and depressed… the old me!
The NEW me: after just a few months working on my strength, flexibility, balance, and humor (all thanks to Katie!) my life has changed! Oh! I wish you could see me!
I've lost 18 pounds and am looking forward to that tread continuing! I am so strong!
My balance is great and getting better!
The pain that keep me a near invalid – well that's changed too.
Katie, as my very professional trainer, never once let me hurt myself in this process.
Poor old knees…but I can now walk my sweet Golden Retriever an hour at a pretty good pace. Sure, my body isn't a fairy-tail ending with all issues forgotten, oh, but you should have this much fun!
But that's not why I sending this into the world – to you, my fellow 60 year old pals!
It's because of the emotional and spiritual boost I experience now – happiness is the new normal.
If you are struggling with any of the "old me issues", trust me, change is possible.
If you think starting a personal trainer program will embarrass you, humiliate you, or make you feel bad….nope…won't happen!
I feel so hopeful. I feel so connected to my body and proud of my progress.
I love to exercise now and can't believe how Katie helped me do this while we laughed each and every hour we worked together!
Dear 60 year old friends – GET A PERSONAL TRAINER!
(You can try for Katie Hunt, but I'm keeping my hours!)
Lori
After more than five years as a client of Katie's, I genuinely look forward to each work out and new challenge she has for me. While her passion for fitness/wellness and technical knowledge is second to none, it is the way that Katie combines those attributes with an incredibly positive attitude and energy that makes her a pleasure to work with. I feel fortunate to have been introduced to her when I was and could not be happier with the personal improvement that I have experienced as a result. I would strongly recommend Katie to anyone willing to work towards improving their physical/mental well-being and have a great time in the process.
My primary reason for working with Katie was to gain more total body strength. At the age of 45 I was seeing and feeling my body weaken and break down more often and easily.  After a year of working with her I have regained strength and mobility along with a heavy dose of confidence. What I love about working with Katie is that she meets me where I am. Pushing me just outside my comfort zone but not so much that I am afraid to come back. The other amazing thing about Katie is her dynamic and positive personality. On days when I don't feel like working out, her energy shifted not only how I showed up for my work out but how I showed up for the rest of my day. I would wholeheartedly recommend working with Katie if you are ready to put your body's needs first and don't want to be alone in the process. She has been such an amazing fitness and mindset coach and I look forward to many more years of working with her!
(Don't let her low ass prices misguide you about the value you will receive by working with her Katie.  Her services are worth way more than what she charges. You'd actually be stupid not to work with her)
F*%$ all that stuff about pant size and pounds.Sleeping better is nice, so is getting stronger. And you tend to have more sex when you're in better shape and have more energy. Again, all that is great. But the biggest change is you make me (and I'm guessing your other clients) want to be better. Your energy is infectious and motivates me to grind more, to do what I love and love what I do. You clearly do and that's a gift. Your personality pushes me to work harder. Because why not, we only go around this world once? Everything else is just noise and details. Except maybe the sex you have.